[This very particular]
SUMMER 2020
The summer in which we cancelled our holidays and stayed in London looking at everything in a new way.
I love drawing industrial, urban architecture. I'm interested in what is normally overlooked and even considered ugly. I want to show the beauty hidden in everything.
I like misshapen, broken things. And I want to show detail, textures, colours... 
I specially love mixing industrial, derelict buildings with overgrown plants, weeds and trees taking over.
My other favourite thing to draw is people. When you sketch outside there are many opportunities to draw people and to actually make friends. Like with my little friend Alice, who would come to chat and draw when she saw me in the park.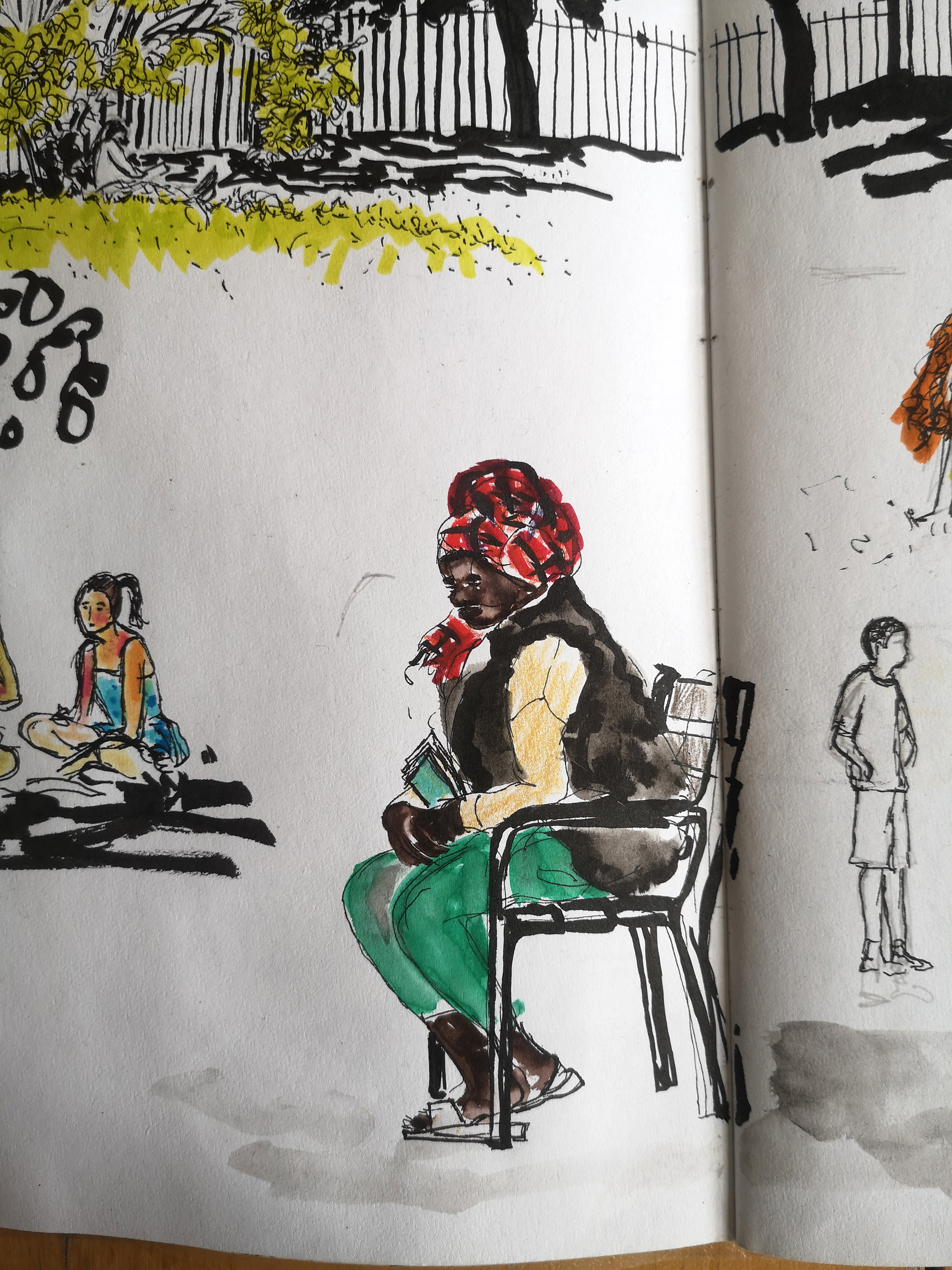 Some drawings in my journals are made in phases that span through months or years. I like overlaying different contexts and times.