ATENCIÓN TREN CORTO

-a collaboration

. 
+

Thoughts on collaborations, experimentation, style and the importance of keeping a sketchbook

. 
Scroll down to see and read.
These illustrations are available on limeted-edition prints
@Saatchi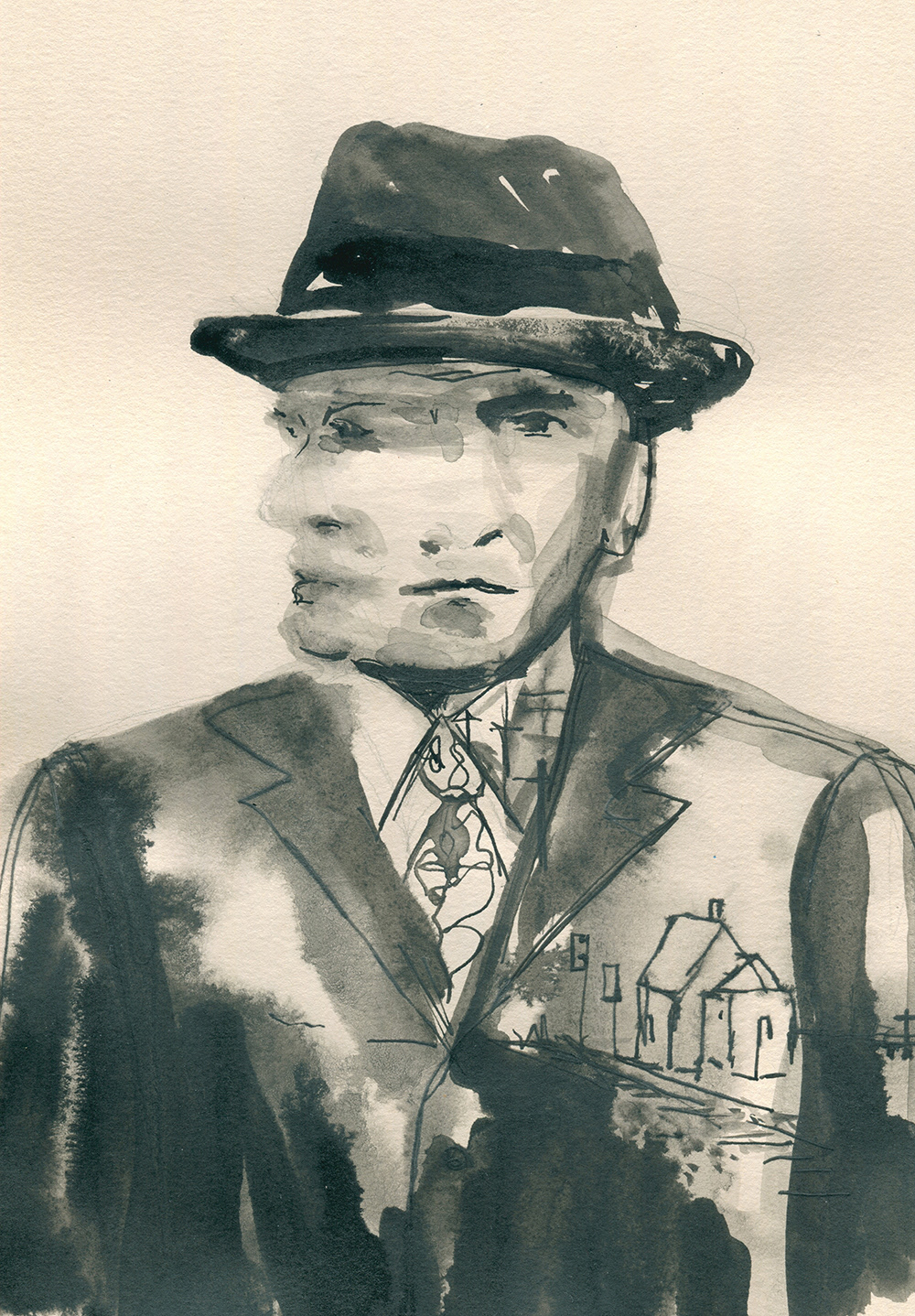 These are a series of illustrations based on a collection of short stories 

Atención tren corto

by Spanish writer Fran Toro

.

 Fran approached me on Instagram with the idea of a collaboration. I liked his intriguing, surrealist stories very much so I was up for it. Collaborations are a great opportunity to get out of your comfort zone and explore. 
I like experimenting with techniques and materials. Here I worked quite differently from my usual way. Experimenting is essential to develop your work but sadly is often discouraged by the pressure of art critics, clients and the public in general that want you to do what you did they liked before. There is a bit of a simplistic obsession with style that can be restrictive and make artists repeat themselves again and again.
I loved this quote from Picasso I came across recently: "An artist should never do what people expect of him. Style is an artist's worse enemy"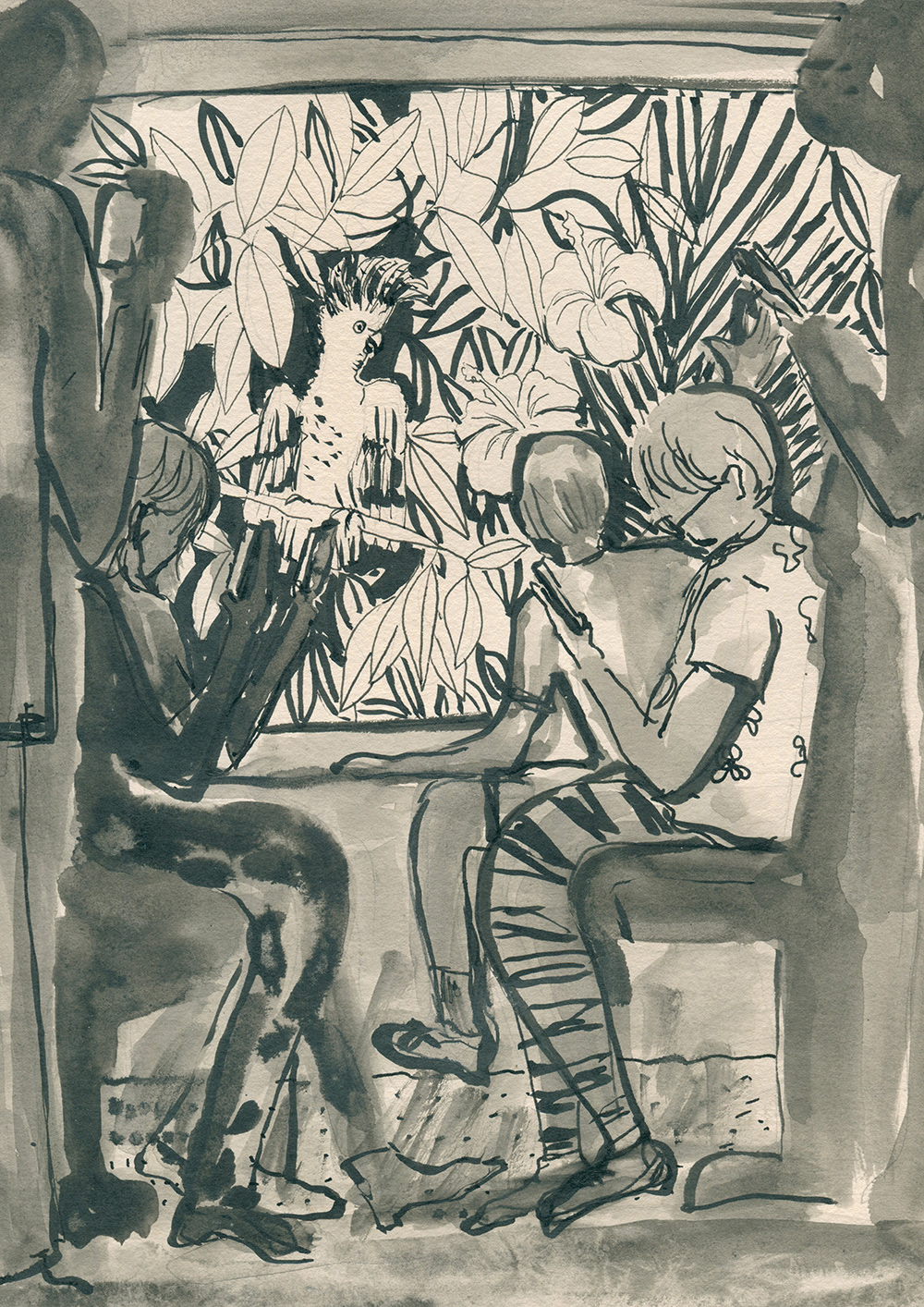 Fran gave me a completely open brief, do-what-you-want sort of thing, which sounds great but can be daunting!
I went backwards and forwards with ideas for a while. Then he gave me a clue for a direction. He said he liked a sketch I had posted on Instagram. 
The sketch above is a portrait of Bela Tarr over a scene from his film Satantango. His film is based on a book by Hungarian writer László Krasznahorkai. 
Sketchbooks are the other great opportunity for experimentation. Amazing discoveries come from them -because you work on them so freely. Very often when I start on a new project I browse through them to get ideas. Other times I remember an image I once produced and loved and come back to it for reference. Sketchbooks are real treasure boxes.
The first illustration above is based on the cover of a Balanescu Quartet's album -which I listened to repeatedly while working on the project.